The Different Types Building Signage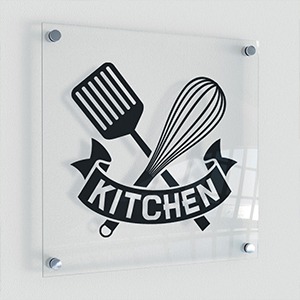 Standoff Signs
Standoffs are a hardware option for attaching a rigid sign through drilled holes. Standoffs connect your sign to a wall, placing an aesthetically pleasing space of about one inch off the wall.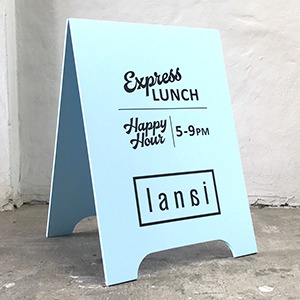 A-Frames/Sandwich Boards
A-frames are an affordable way to bring walking traffic to a business. They are portable, and they can be taken indoors at the end of the day or quickly repositioned at any time as needed. A-frame signs are made of plastic or metal that can handle most weather conditions other than wind.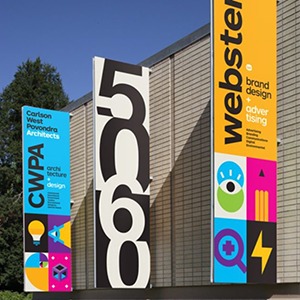 Banners
Banners can come in a couple of varieties mesh, 13oz and 18 oz. Mesh banner is useful for large projects that will be installed high on a building and subjected to high winds. 13oz is the standard banner material, and 18 oz is an extremely strong material.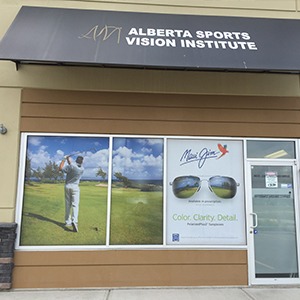 Window Decals
Window decal has multiple styles; for instance, they can be perforated, frosted glass, vinyl lettering, and transparent. They are an excellent way to advertise your business by using the real estate at the front of your business.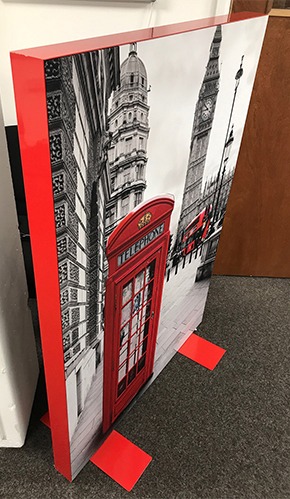 Soft Signage
Soft signage is used to describe digitally printed fabric signage. They are typically printed on a polyester-based textile and every once and a while printed on natural fiber such as cotton or a cotton blend. The use of soft signage is growing to encompass a range of purposes, including trade show graphics, backlit displays, retail decorations, as well as flags.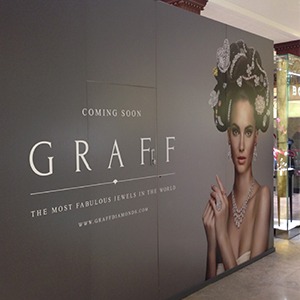 Hoarding
Hoardings graphics are wanted on construction, building and retail sites to hide construction zones. Hoarding graphics can give a branded look to the outside of construction sites and are generally used for advertising the building companies brand. They also inform bystanders of the construction project being worked on.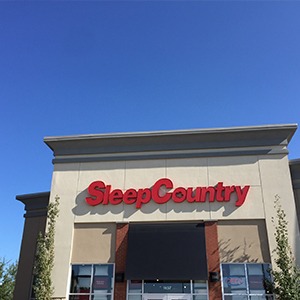 Channel Letters
Is a custom fabricated 3D character created from aluminum and has a channel in which a light source is set to light up the letter. These letters are typically illuminated with LED's – being the most popular since they consume a fraction of the power.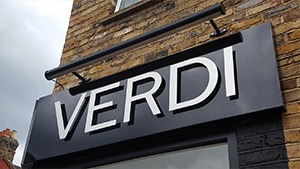 Cut Letters
Cut letters and logos are manufactured from a wide range of materials, like PVC, aluminum composite material and aluminum. They are cut with a laser cutter or water jet cutter. They can be cut in almost any size and have vinyl applied onto them to get the exact color wanted.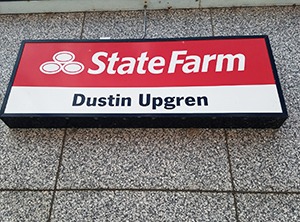 Cabinet Signs
Extruded aluminum cabinets will not rust and can handle the weather. Match that with long-lasting, Polycarbonate faces and vinyl graphics. Cabinet signs also can be LED lit from within the box.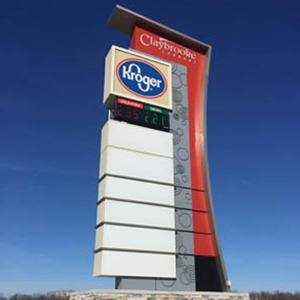 Pylon Signs
Pylon signs are freestanding signs generally located at the entrance of a business. They can be illuminated and made of steel, aluminum, and acrylic. They can also have multiple installation methods like a single-pole, double-pole, or concrete piling.