ELEVATE YOUR BRAND TO NEW HEIGHTS
Work with a high performance installation team who prioritize safety and the appearance of your brand.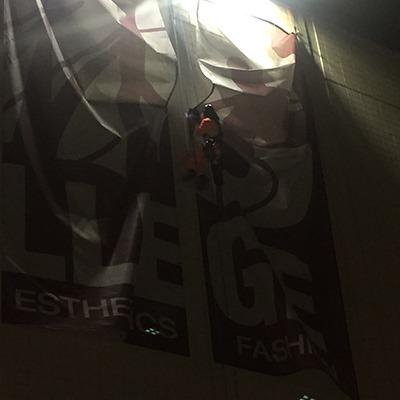 Banner Installations
Expertly-trained, we're equipped to handle any outdoor advertising installation.
Sign Installations
We possess extensive experience in installing channel letters, sign cabinets, flex-face and cut lettering.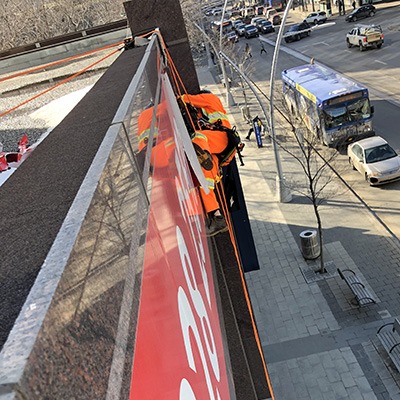 Vinyl Graphic Installations
We're on standby to assist in installing decals or window perf.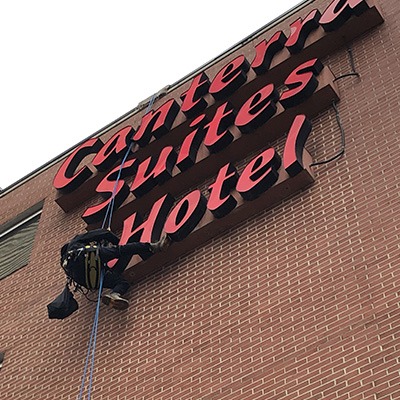 Sign Servicing
Our journeyman electricians allows for the installation and maintenance of electrical lighting and illuminated signage.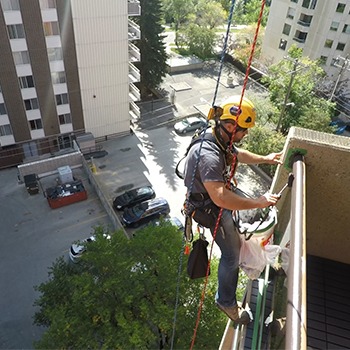 Exterior Painting
We provide rope access painting services to refurbish or give your building a brand new look.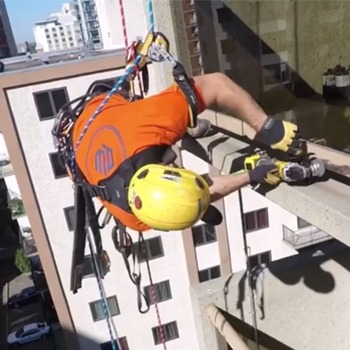 Building Maintenance
Our at height handyman service is equipped to provide a wide range of high-rise building maintenance and repair services.
Safest Access Method
Our professional technicians work using rope access, recognized across the industry as the safest way to work from heights. Safety is our top priority and we ensure our technicians are trained in high angle and self rescue to give you peace of mind and ensure your project runs smoothly.
Work Ethic
We understand that we are an extension of your business while on site and we pride ourselves on operating a friendly, professional and efficient service. Our team is passionate and proud of everything we do. We consistently strive to go above and beyond in delivering excellent results to our clients.
Experience
Our expertise extends over a wide range of signage and exteriors. With our extensive knowledge of the sign industry and careful planning, we are able to provide viable and practical solutions to your problems.
How Rope Access  Cuts Costs
Currently, the most common method for high rise work is through the use of a man lift or swing stage. However, this method is quite costly for a number of reasons ranging from staff training requirements, risk management and the high-price tag attached to equipment rentals. We help you to reduce costs by using a rope access. This technique lowers overall project cost and offers greater safety to workers operating at heights.
The rope access technique offers quicker results, with setup being only half an hour when anchors are already installed. Without the burden of rental costs, our clients' only concern is cost of labour, making these installations an extremely cost-effective option when compared with our competitors.